PREMIUM SONGWRITING SERVICES FOR ARTISTS, PRODUCERS AND LABELS
TOGETHER WE LET THE WORLD DISCOVER YOU
ONE SONG AT A TIME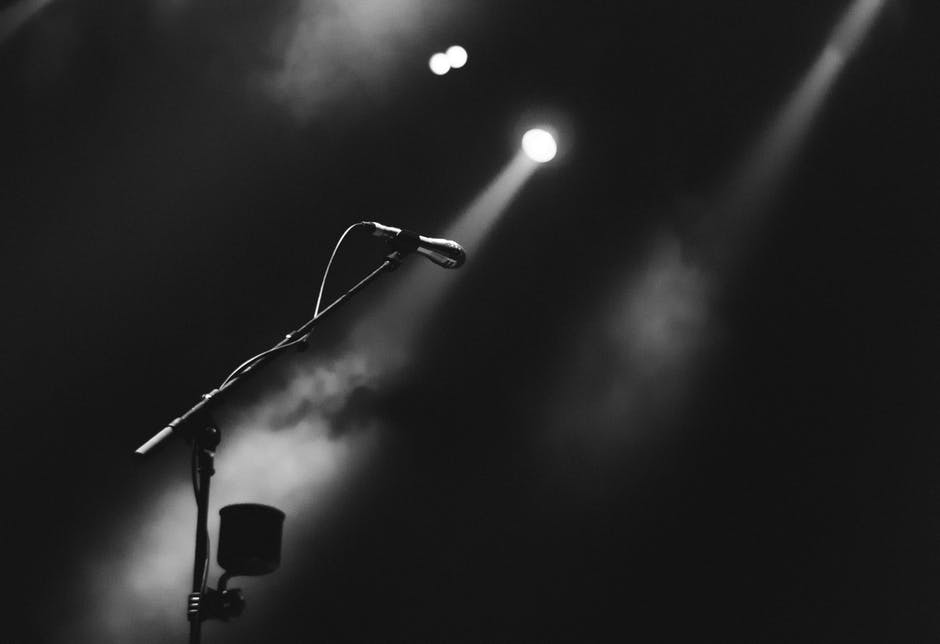 THE PRESSURE OF TODAY'S MUSIC INDUSTRY HAS BECOME MORE COMPETITIVE THAN EVER FOR ARTISTS.
A lot of the attention has moved from being about the magic and talent in vocal abilities to the actual song.
It's about the catchy melodies, lyrics & overall song writing that determines just how successful your song can be.
There are many factors that play a major role in either making or breaking your song. If you're an artist serious about your music career, then you need to be serious about the songs you are recording.
Devoted to songwriting and crafting songs the world can truly connect with, and collaborating with vocal powerhouses such as yourself, we proudly bring you - SONGBOX.
We are an online platform for artists who want to take their songs to the next level, if you're serious about your music & looking for your own original song; SONGBOX is for you.
If you're a producer with a hot instrumental looking for a vocal melody or lyrics to make your song truly complete, SONGBOX is for you.
No matter where you are in the world, we'll write your song and stick around until the very end.
OUR ORIGINS
Having his worked credited by top industry professionals across a range of music genres, acclaimed rapper, topliner, songwriter, and SONGBOX Founder - Amine Najjar transforms your song and let's your music say more about you than you could ever hope.
A Graduate from the Initi8 course at Crē8 Music Academy, West Hollywood, L.A; presented by Westlake Recording Studios - home to great artists, such as Quincy Jones, The Weekend, Michael Jackson & many more, he now resides full time in Lebanon.
Based in Beirut, a thriving art scene, his online platform SONGBOX is more than just a service. It becomes a personal journey that enriches your love for songwriting; lets you learn from his experience in the business to help build your foundation and take your song to new heights.
OUR PROMISE
Working with us, we have but one ask- we want to get to know you.
It is our responsibility to become an extension of you – the words we choose for the songs we write are a reflection of your brand image & personality. We tailor all of our songs to fit your style and give you the most relevant and perfectly crafted song just for you.
So, whether you have brainstormed about your song, but don't know where to start, or you have the melody but are stuck on the lyrics, we are here to help you.
We see all the talent out there and want to share the songwriting tools you need to be your very best.
OUR PROCESS
We infuse over ten years of experience and knowledge, but our process is simple.
EXPLORE
We meet you, get to know you, and hear your career aspirations.
It is important for us to cater to your specific style and tailor songs so they are relevant to your audience and fit your persona as an artist.
DISCOVER
We listen to what you want to do, your previous work, your ideas and walk through the quick wins, and the areas that we both agree we can push further.
Our Winner Checklist includes:
• Your Style
• Your Audience
• Your Inspiration
• Creative Theme
• Impact you want to give
CREATE
And off we go. Following a flexible structure:
• We build a solid hook for your chorus
• We build the verses and bridge around a central theme
• We infuse rhythm, structure and cadence so the words fit around the melody
• We send you a demo of your song for your approval
REVIEW
After we deliver the song and have reviewed it together, we offer one round of revisions to make sure it's just right.
OUR SERVICES
With years of songwriting experience in genres ranging from hip hop to pop, we offer you the chance to take both your song and musical journey to the next level.
Songwriting
Have the beat & instrumentation, but in need of lyrics and vocal melodies?
This is one of our core offerings, and is what makes us love what we do.
Consulting
Want to write a song yourself, or already have it written?
It's now time to bring us on board. There are several factors that play a major role in either making or breaking your song. We'll listen to it, critique it & offer you songwriting tips & tricks to get you moving faster.
Co-writing
Trying to write the perfect song, but feeling a little stuck? Don't worry, we've got your back.
We aren't going anywhere until we complete your song with you every step of the way.
Here's what the professionals had to say about us
Stat Quo
Stat Quo is an American rapper, producer, songwriter and has worked with Artists like DR. Dre & Eminem.
"I f***ing love this song man and I think its so f***ing powerful. If you got more songs like this there's definitely something we can talk about"
Brian Johnston
Current VP of A&R at Atlantic Records, and has worked with Kevin Gates, Nas, Trey Songz, Wiz Khalifa, Flo-Rida, Juicy J, and Lupe Fiasco to name a few.
"I think you are a really good songwriter"
Aaron Reid
Son of music industry veteran 'L.A Reid'; who was the X chairman and CEO of Epic Records. Here's what Aaron had to say about us:
"Hey man, I'd just like to tell you that I really like the music that you sent and I really would like to give you the opportunity to do some songwriting in Atlanta... If you're up for it, you can contact me."
Antonio Reid
Son of music industry veteran 'L.A Reid'; who was the X chairman and CEO of Epic Records. Here's what Antonio had to say about us:
"This song really feels like it could be a Justin Beiber or a Justin Timberlake song."
Vakseen
Vakseen is an A&R Manager, Consultant & Producer. His brand has worked with several major artists & brands including: Pitbull, Ke$ha, Flo-Rida, Rick Ross, Samsung, CBS, MTV, Def Jam, Warner, Def Jam & more.
"Definitely a dope record. I honestly don't have anything negative to say...cool track cool vibe. There's an artist that we're working with and we think it works well for that artist. So there may be an opportunity for us to connect on this record."
Tche Vicious
Che' Pope (aka Che' Vicious) is a Grammy Award winning producer and currently President of Kanye West's record label, G.O.O.D. Music.
"I don't really got too much to say man...that was pretty damn good. Listened to it about 3 times"
Autumn Rowe
Autumn Rowe is a New York based singer/songwriter. She has written mulitple US and UK smash hits with Sony Entertainment.
" 'If your mother only knew' is a really good concept. This song I felt could be a cool pitch for Maroon 5 or Adam Levine."
The heavy weights:
Melvin "JoJo Beats" Sparkman and Marcus "The Allen Boy" are the multi-platinum Grammy and ASCAP Award winning production team the Heavy Weights. They are most known for their music productions for artists such as Ne-Yo, Rihanna, Emeli Sande, Snoop Dogg, Christina Milian,Heather Headley, Prince Royce, Missy Elliot, Lisa Left Eye Lopes in addition to several other major recording artists.
"Your lyrics are great. I would love to do some work with you...send you some tracks maybe we can collaborate."
We look forward to working with you.
For any questions or REMARKS please reach out to us:
+961 8 1874685
info@songbox.me